How Loving Your Neighbor Will Grow Your Faith
Jennifer is one of those friends who you feel like you've known for years just a few minutes into your first conversation. Maybe it's the Holy Spirit in her that communes so sweetly with others, or maybe it's her attentiveness that makes you feel like she could sit and chat all day. Don't be fooled by her soft Southern drawl and gentle spirit, Jennifer is a ger-er-done woman who makes things happen. Her passion is spiritual growth, appropriate for her farmland roots, and she painstakingly cultivates her own faith. Jen is a sharp Bible teacher and women's ministry leader, and in this guest post she shows how God grows our faith as we follow Him into our neighborhood.  
How Loving Your Neighbor Will Grow Your Faith
My pastor called and said he was meeting with several other pastors and lay leaders in the area, and he wanted me to join them. It was early 2020, and my news feed was filled with social unrest, Coronavirus updates, and racial tensions. We were gathering for prayer and discussion, asking God to show us how to respond to what was happening in our world.
I walked through the doors of the church and saw many people gathered around tables and in chairs around the room—men and women, black and white, pastoral and lay people. As the discussion and prayer began, the tension and anxiety of the past few weeks dissolved, and in their place a spirit of love, unity, and boldness began to take hold.
Prior to that meeting, I had honestly been wavering between fear and faith, worry and hope. But after we joined our hearts in honest conversation and our hands in earnest supplication, God began to move in a mighty way.
That prayer meeting morphed into a weekly gathering of many churches across the county, and God saw our desire to be the Church in the midst of the chaos that rocked 2020. As we asked God how we could make a difference in our community, He began opening doors for food distribution on a level I had never before witnessed. Throughout 2020 and half of 2021, this group of churches gave out over 3 million dollars' worth of food to people who were suffering the effects of job loss, sickness, and fear.
As cars lined up, sometimes as far as we could see, these precious people waited in sun and heat, rain and cold, not only for food, but for the prayers we prayed with them. Over the time we have spent serving our community, bodies have been healed, hearts touched, and souls saved.
Out of this gathering has evolved a group of pastors and churches who have united in hearts and minds to serve our community. Racial and denominational barriers have been removed. God has brought forth a spirit of unity, love, and service that has grown our faith and turned our hearts toward others.
God birthed a true revival—not special services and music and dinner on the grounds. The Lord renewed our passion for Him and our faith in what He can do.
When a local businessman donated a two-story Victorian home to this ministry, God revealed His heart to love unwed mothers. This home is currently being renovated to accommodate young women ages 13-17 who want to keep their babies but need support to do so. Abba's House was dedicated in December, 2021. The Lord has done as amazing work in providing the finances, workers, and even the house parents in just a short amount of time.
I am blown away by God's faithfulness to those who respond to crisis by coming together to pray and seek His face. Through one group of faithful intercessors, ministry has blossomed. God revealed His heart to love our neighbors, and He grew our faith in Him as we followed His lead.
"If anyone has material possessions and sees his brother in need but has no pity on him, how can the love of God be in him? Dear children, let us not love with words or tongue but with actions and truth"
1 John 3:17-18
How is God calling you to love and serve your community? Don't let fear keep you from sharing God's love with your neighbors. You might just find He wants to grow your faith in the process.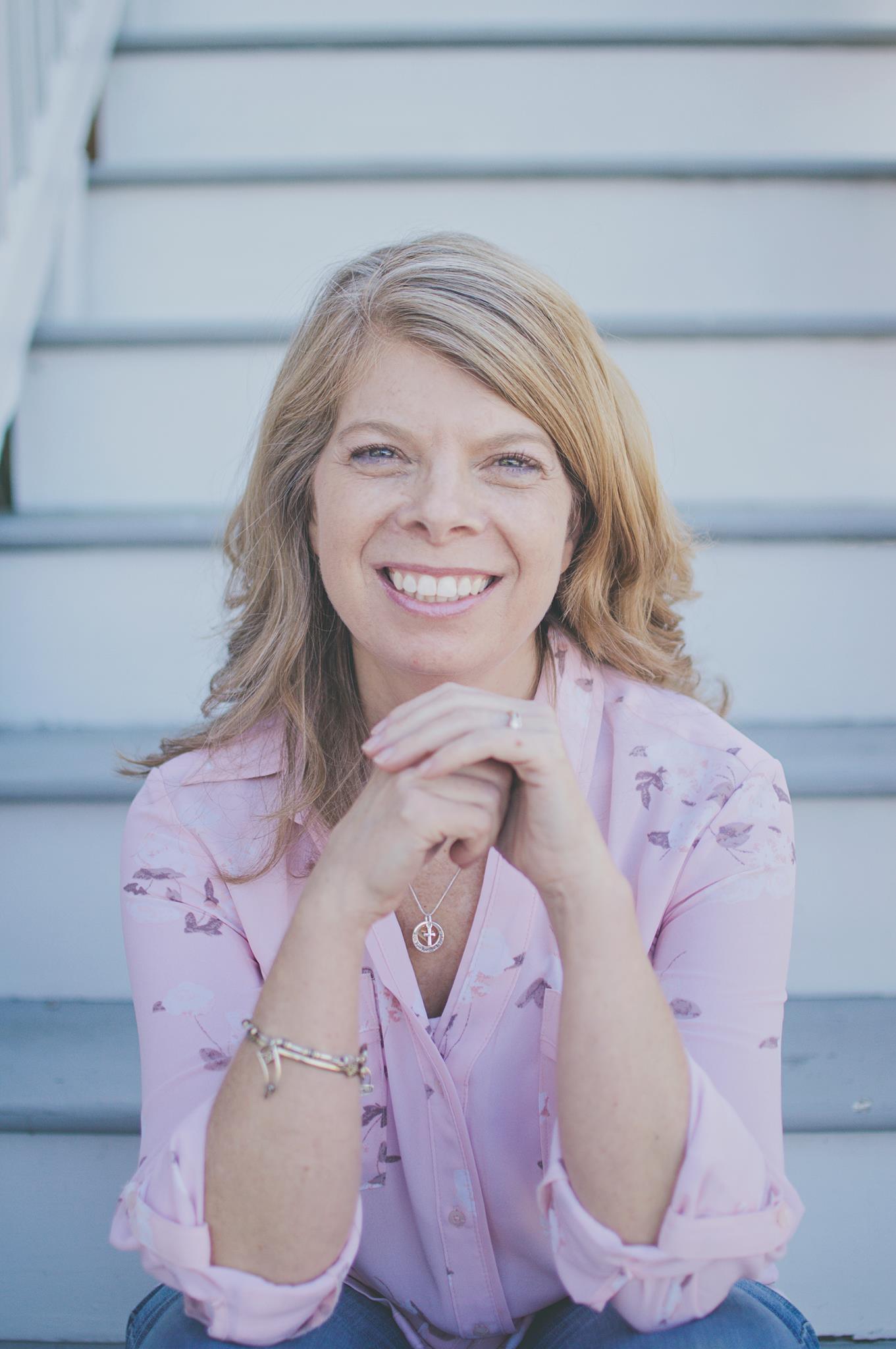 Jennifer Hayes Yates is a wife, mama, writer, and speaker with an empty nest and a Southern accent. Having taught in Christian education for twenty-two years, she has a passion for communicating God's truth and inspiring busy women to grow their faith one quiet moment with Jesus at a time.
Jennifer is now a blogger, best-selling author, and passionate speaker. Lover of all things Jesus, books, and coffee, she can be found in quiet corners or busy spaces, sipping lattes, studying commentaries, and chatting up strangers.
But she's still just a small-town girl hoping to glorify God in all she writes and make a few disciples along the way.