How to Love
Your Neighbor
at Christmas
How to Love Your Neighbor at Christmas
Start a new tradition in your neighborhood this Christmas by hosting a Christmas Open House! All you have to do is set aside the time you'd spend watching one Christmas movie (you already know how it's going to end!) or making one trip to the mall (you already know they don't have what you need) and use that time to do something special with a neighbor. Download everything you need to get started for free.
I'm here to help!
This is a practical, adaptable way to offer extravagant hospitality – not extreme entertaining – to your neighbors. You can make it as simple or as elegant as you'd like (I'm a paper-plate kinda hostess myself). If you have any questions, fears, or concerns about reaching out to your neighbors this Christmas, please contact me.  You are not alone and I am here to offer encouragement, advice, and prayer!
Everything you need to have a Merry Christmas
in your neighborhood!
I'm providing everything you need to create a very merry Christmas in your neighborhood, including a Christmas Advent Countdown Craft you can share with your neighbors, friends or family (kids just love it!). You can also host a Christmas Open House for your neighbors with your choice of two adorable invitations and a Planning Guide to make it easy. (If you don't have time to fill out invitations, get a completely customized printable Christmas Open House invitation!)
Enter your email address to instantly access these free printable resources.
Open House Invitations
Choose from two designs – a vintage wreath or pretty amaryllis – that gently invite your neighbors to get to know one another over coffee at your kitchen table. If you opt to do the Christmas Countdown Craft at your Open House, you can print an invitation that says, "Bring an old 4×6 photo frame to create a Christmas countdown." You customize each invitation with your name and contact information as well as the date of your event.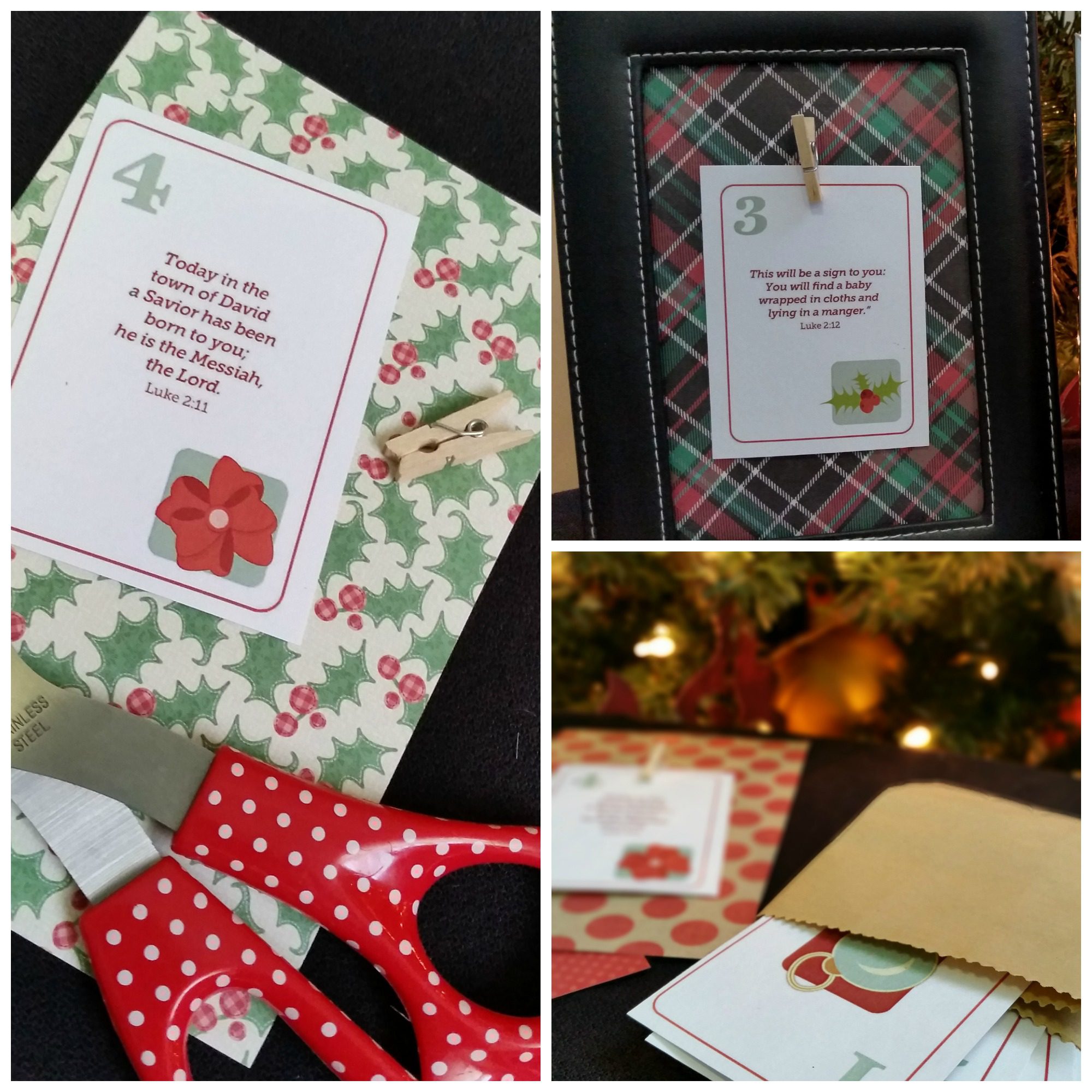 Countdown Craft
This adorable Christmas craft is made by removing the glass from an old photo frame, inserting Christmas paper, and gluing on a little clothespin. Download, print and trim our Christmas Countdown Cards; each card has a number on one side and a number and Scripture verse on the other. Your neighbors will leave your home with a memory, a new friendship, and 25 messages about the real meaning of Christmas.
Planning Guide
Now that you've decided to host a Christmas Open House for your neighbors, it's time to deck the halls with boughs of holly – but don't worry, you'll still be jolly when you're done!
My Planning Guide keeps your guests as the focus, walking you through the process with prayer, picking a date and time, passing out invitations, picking up a few supplies, preparing your home, and finally – party time!
Custom Christmas Open House Invitations
Only $5
Don't have time to fill out those free invitations? Choose one of these adorable Christmas Open House Invitations, and I'll customize it just for you! Within one business day, you'll receive a print-quality PDF with four invitations per page, customized with your family name and address along with your Open House date and time.
Christmas Outreach Tools for Churches
Go beyond big galas by encouraging and equipping your women to host small gatherings in their homes.
Find out what happened when one church intentionally equipped their women to share God's grace and mercy with their neighbors. 
Ideas for Introverts, Too!
Whether you're extroverted or introverted, God has intentionally placed you in your neighborhood to reach your neighbors in your unique way. 
Check out these tips for celebrating the Christmas story for God's Glory – which is the true meaning of the season, isn't it?